Time for new memories.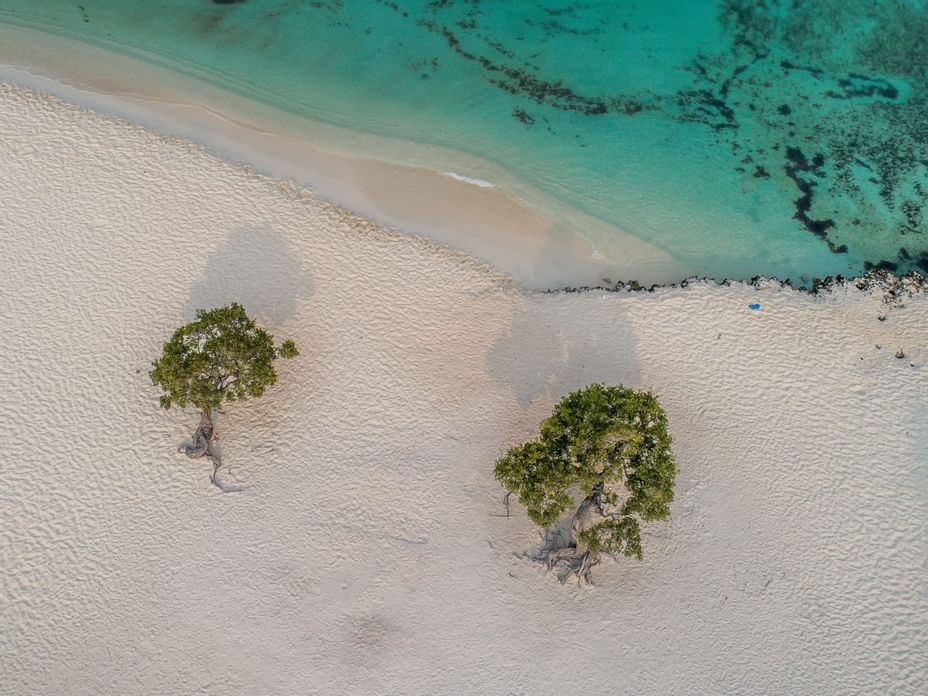 In 2019 we planned an extensive renovation master plan for the rooms, pool area, restaurants, parking lot, back of the house as well as some new amenities. According to the renovation master plan we will finish with all of the rooms by end of September 2022 ( with the exception of our C Building that we will start in April 2023)

Passions on the Beach restaurant

We completed Passions Beach Bar in the first quarter of 2020. The new beach bar is double the size it was. This allows us to offer better and more efficient service to both passersby strolling by the boardwalk and our faithful guests lounging by their palapas. Our Passions Beach Deck was revamped with quality wood-like flooring, vibrant blue sunshades and sleek new furniture. We are certain you will visit us for breakfast, lunch, and dinner. Yes, you read that correctly, we now offer breakfast at Passions on the Beach!
Passions on the Beach Bar Lounge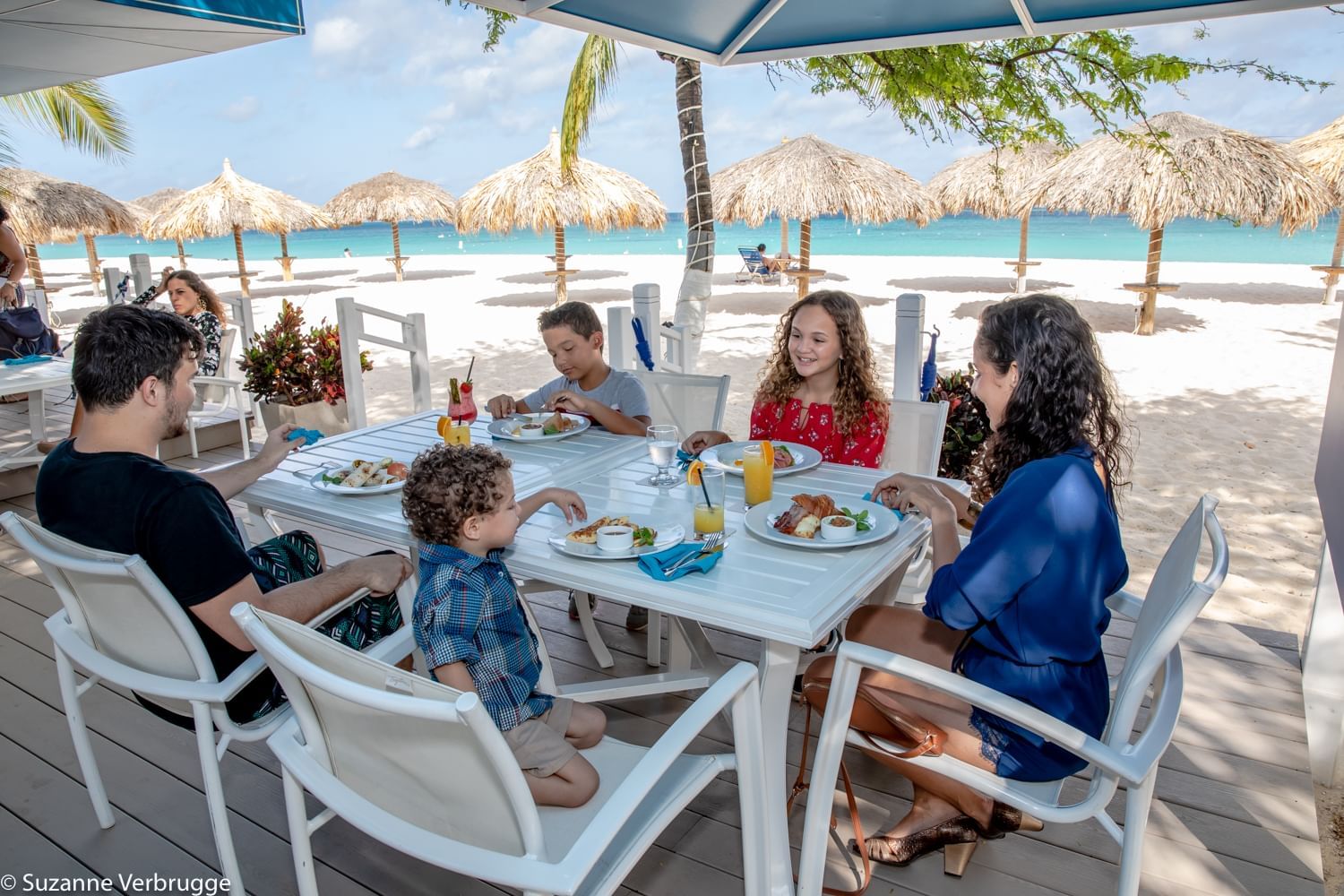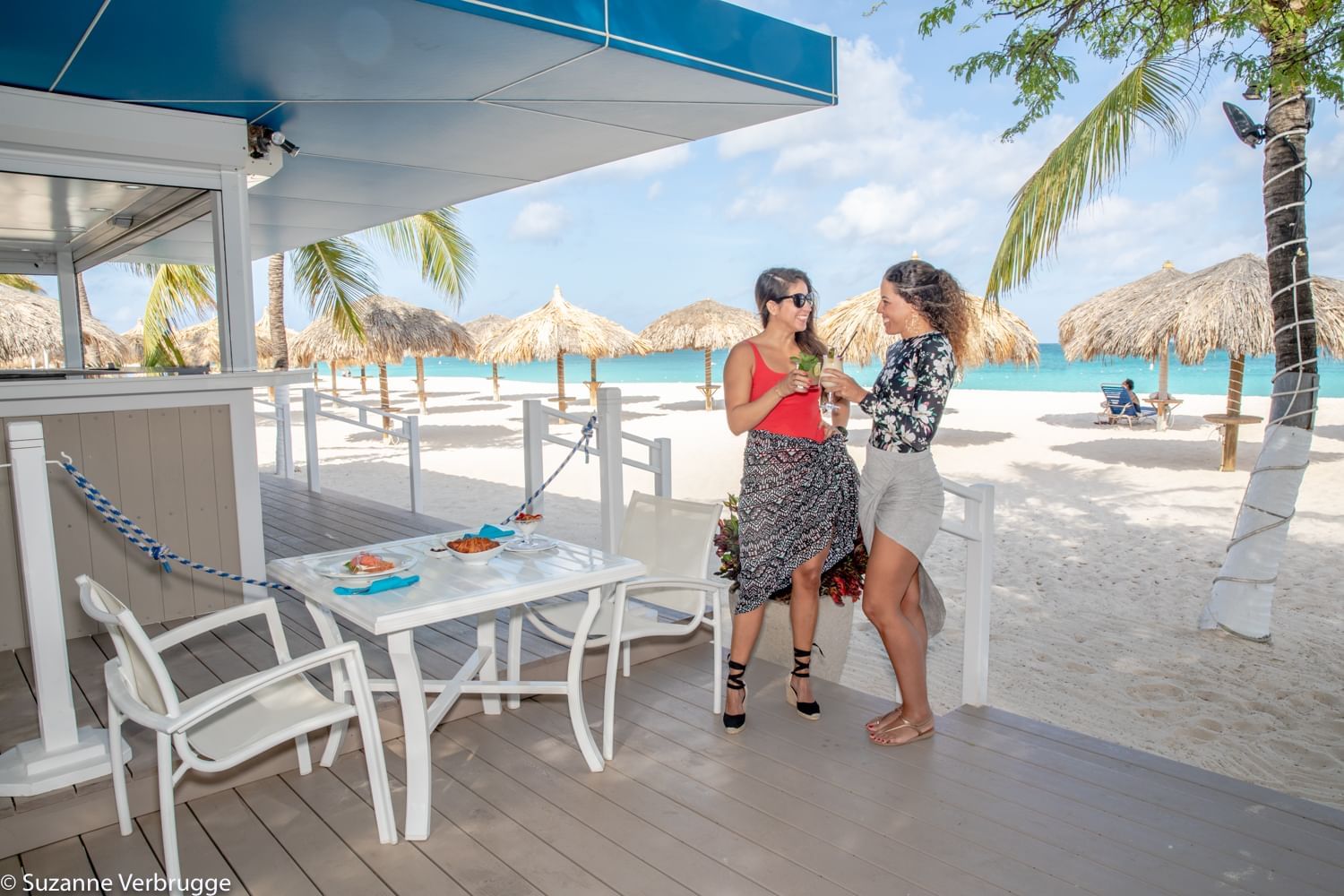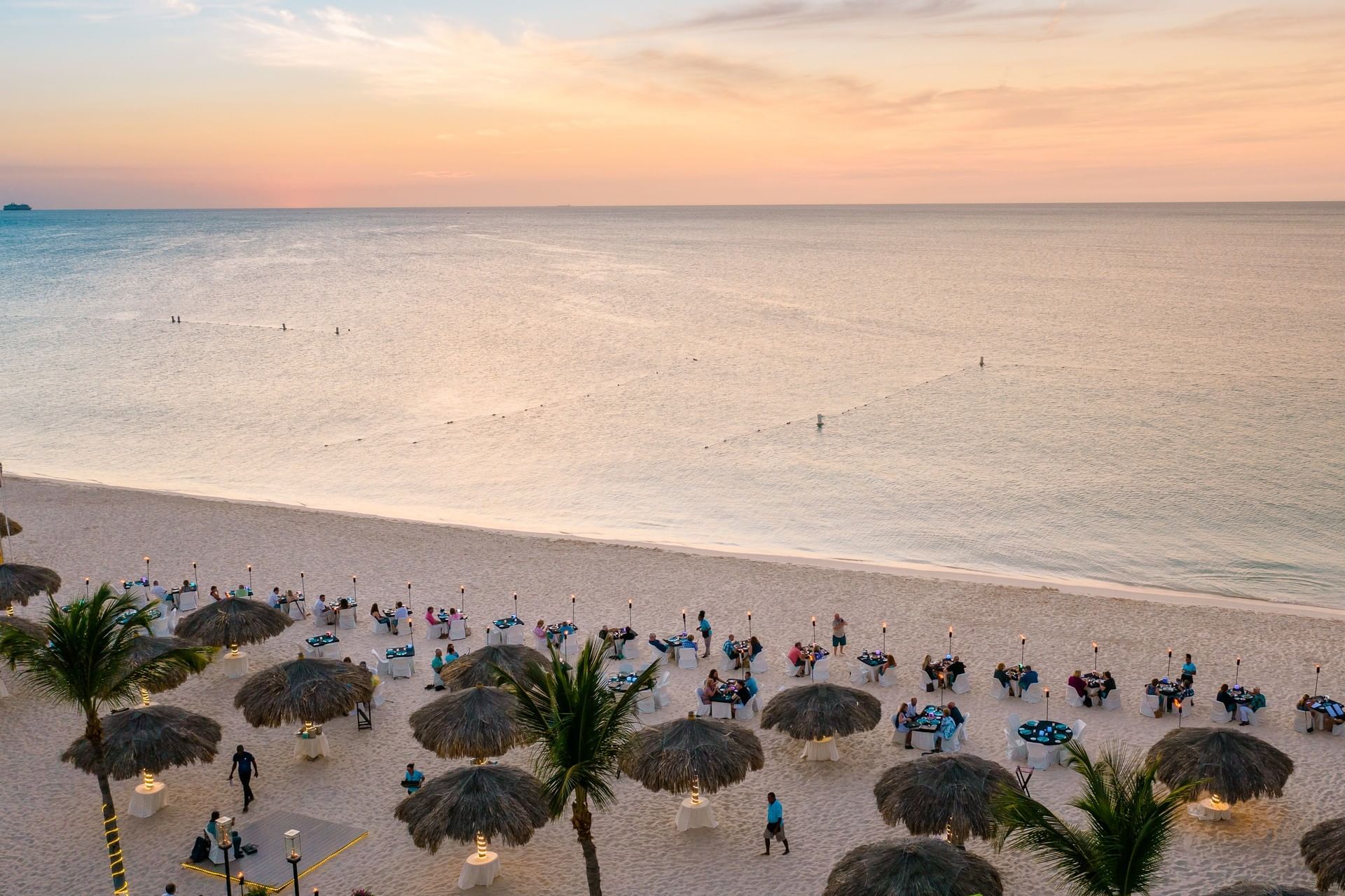 Public Areas

While our resort was relatively empty, we renewed our pool area. Our new pool area umbrellas are an eye-catching bright sunny yellow. Both our freshwater swimming pool and our kiddie-pool have new tiles and paint. We also made some changes to minimize any potential water waste.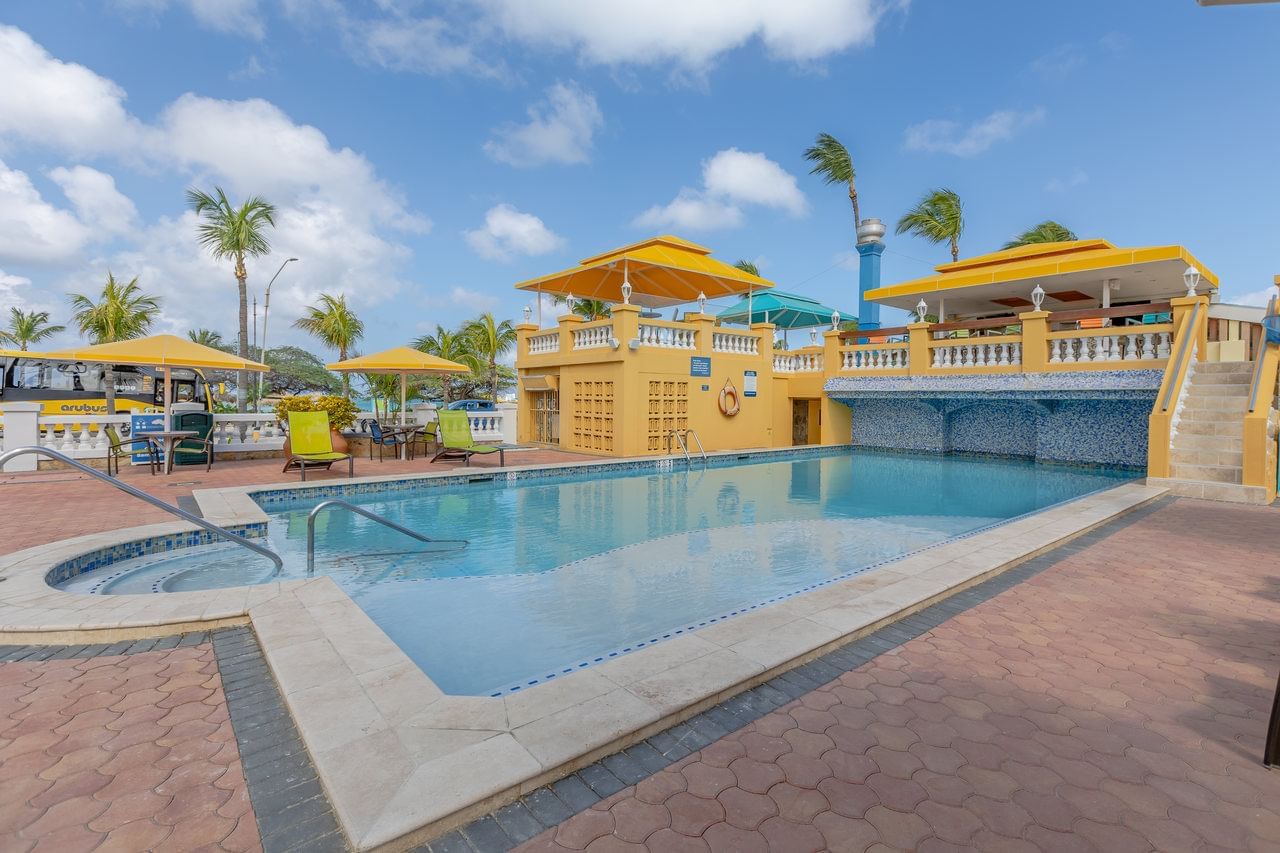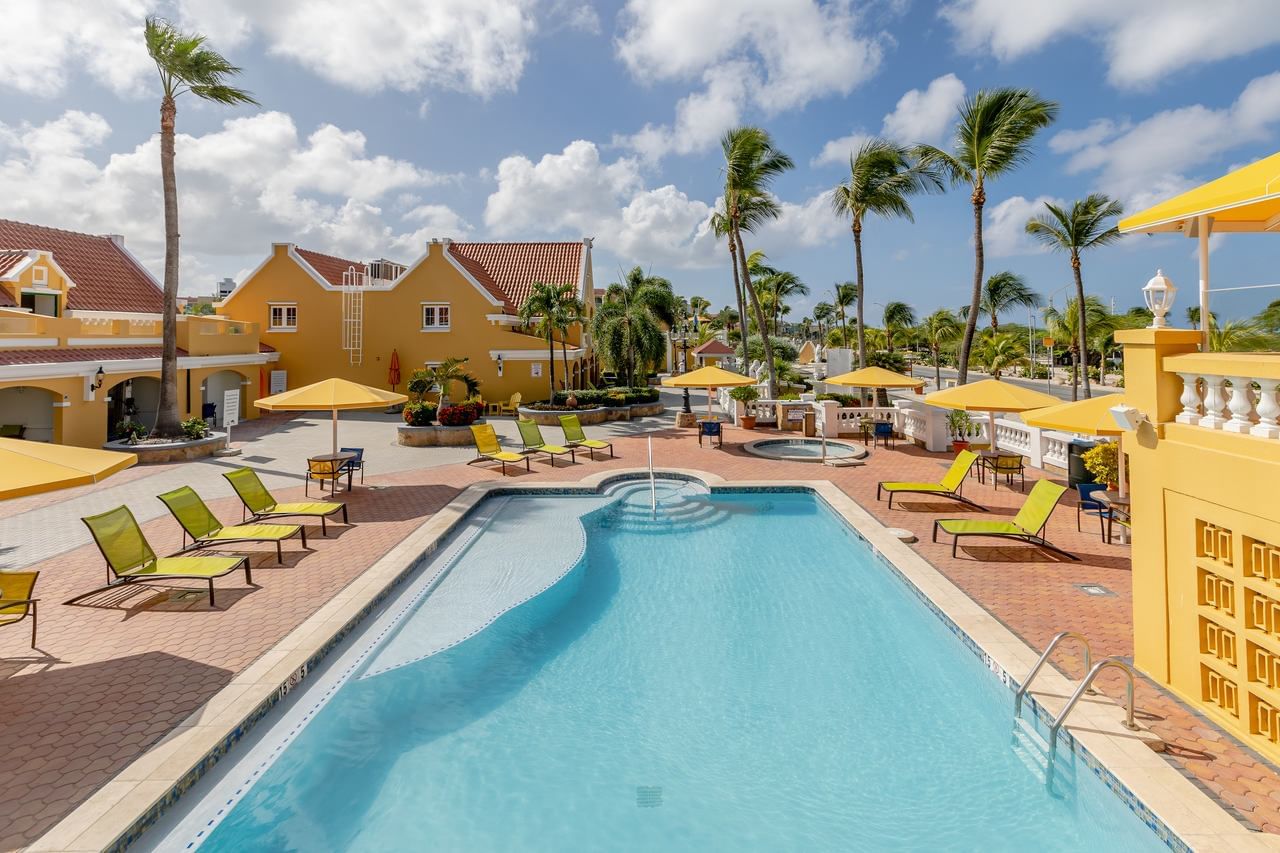 We renovated our parking lot and our driveway by way of pavers which created additional parking spaces for cars and busses. It is now easier to find your parking spot, close to your room or our Front-Desk. The traffic signs are placed and our parking lot is fully functional again.
Mangos restaurant and Horizons bar

As we moved our breakfast to Passions on the Beach, it was time to start working on Mangos Restaurant. We renovated Mangos' kitchen to optimize the space and create an even more efficient and functional kitchen. A limited Mangos food menu is currently available at Horizons bar.
Upstairs from Mangos, your favorite happy hour bar; Horizons Bar, received a top to bottom renovation. Horizons Bar received a 3 x 6 feet worth of expansion creating a more comfortable space for our daily happy hours. We envision that this will also be an ideal area for future wedding and event receptions. New bright colored sunshades replaced the existing ones and the bar itself received a brand-new wooden countertop with beehive like mosaic surrounding it and new floor tiles all over. In addition we removed the existing furniture and added new wooden bar-tops overlooking both our pool and the ocean. This way we are sure that you will not miss out on our sunsets. Horizons bar re-opened as of early October and offers a limited Mangos food menu daily.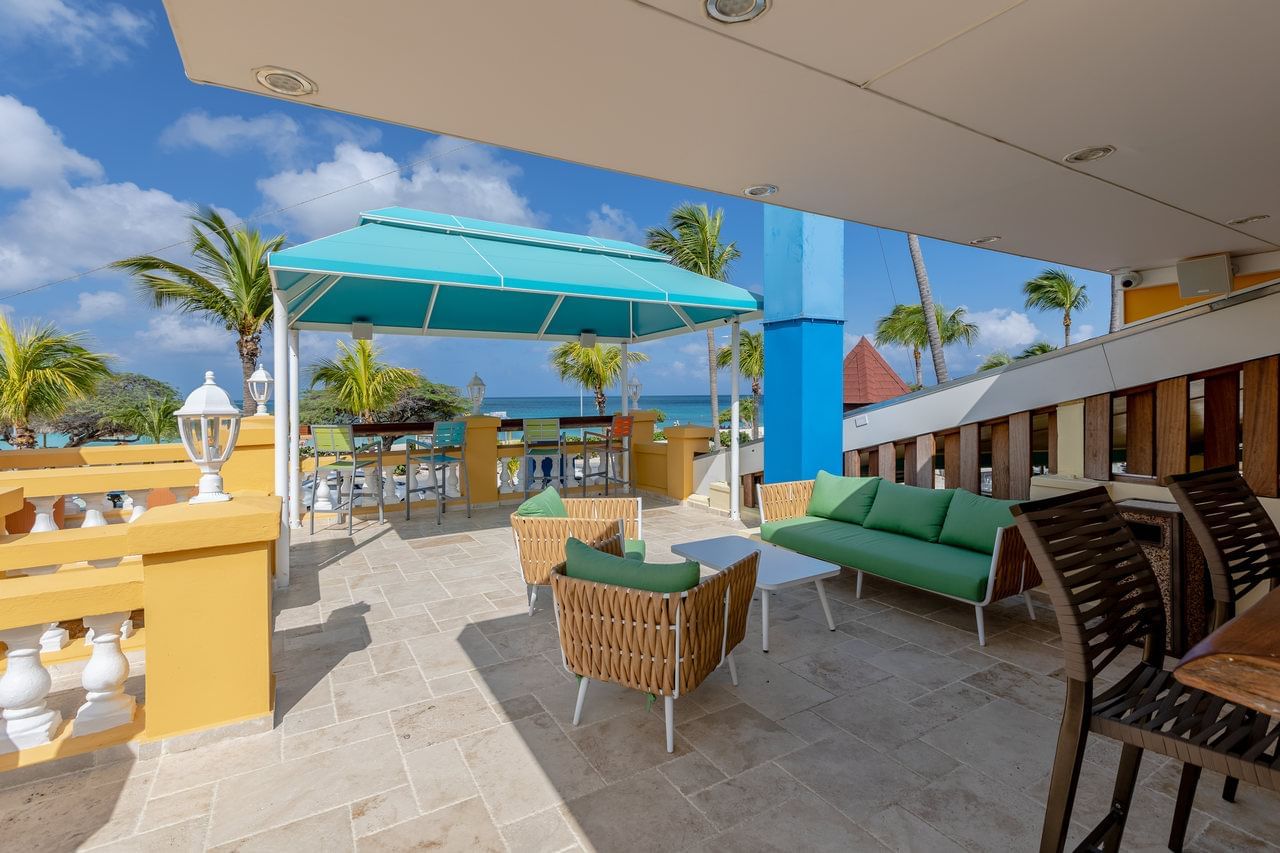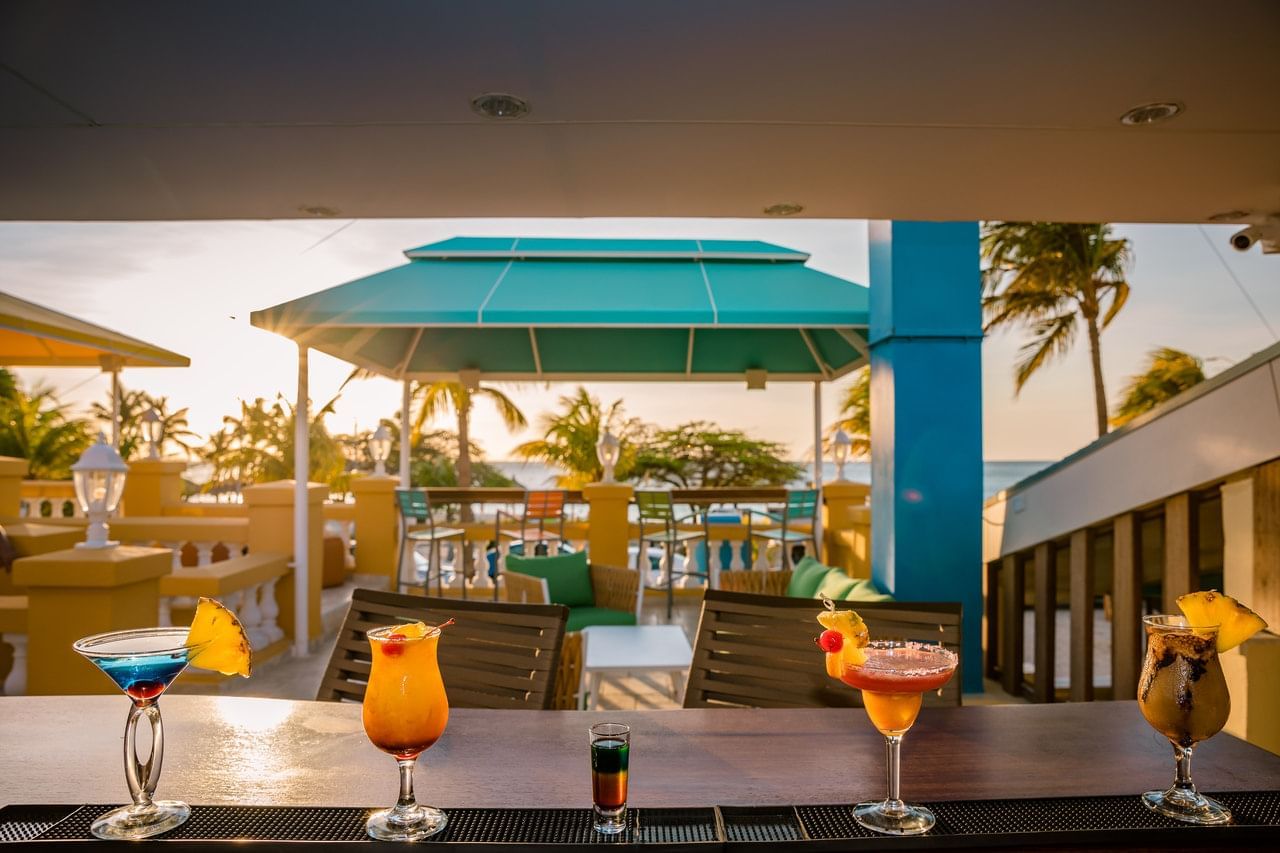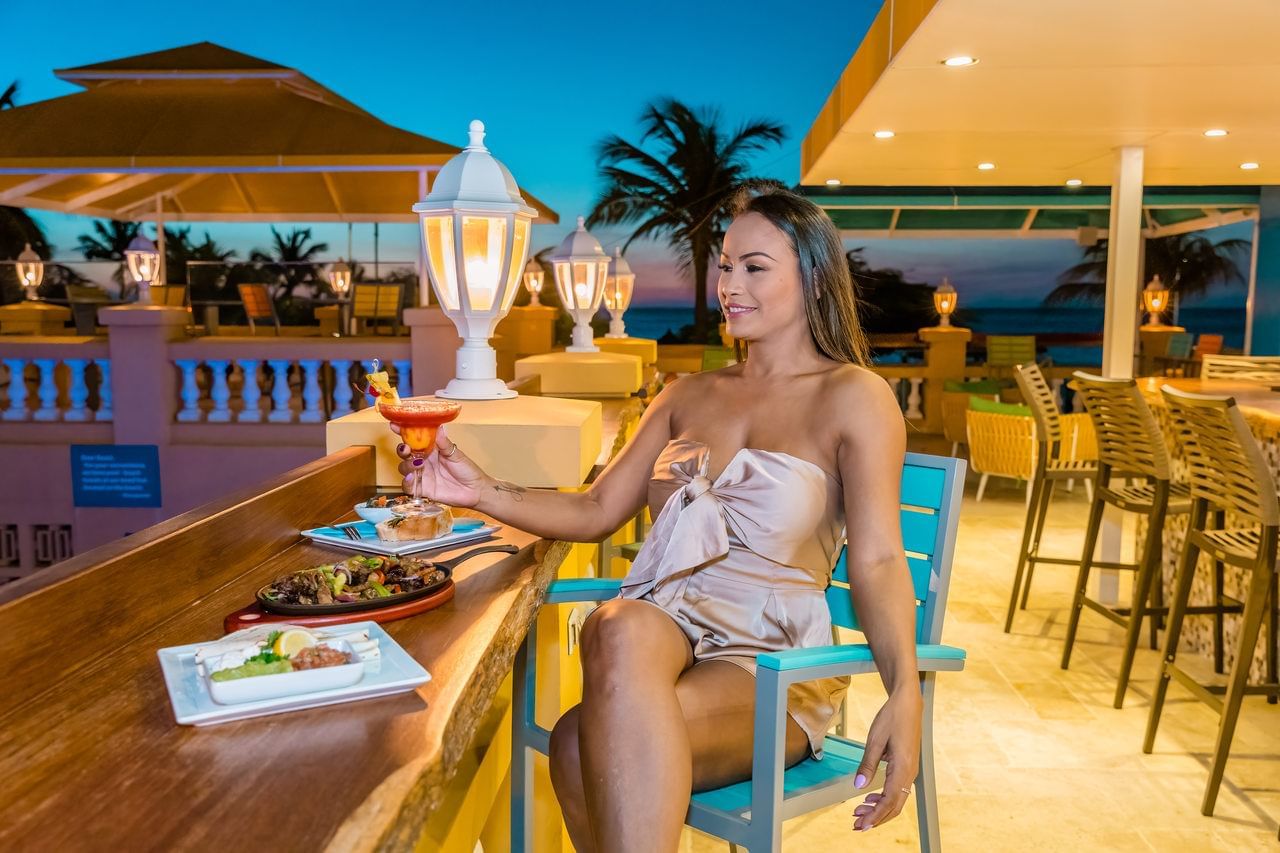 Rooms

We've had our Dutch colonial architecture and bright yellow paint for more than 30 years and we knew it was time for a change… just kidding! Our unique architecture on the island of Aruba is part of our identity and we are not planning to change that.
The biggest and most ambitious project is the complete renovation of our studios and suites. This renovation is taking place building by building to avoid inconveniencing our guests.
The first building under renovation was the one located on the west side of our property. Currently we finished three buildings including our largest which houses the majority of our room inventory.
We stripped the rooms down, and carefully studied the best way to maximize space usage while focusing on your comfort. Based on feedback we received from guests we added brighter lights to the bathrooms and made them more spacious and are easier to move around in. We upgraded the kitchens and our rooms have an overall lighter feeling. Rustic furniture, large smart televisions and tailor-made tiles complete the transformation of our rooms. We promise; the rooms are new but the homey feeling you are accustomed to is the same.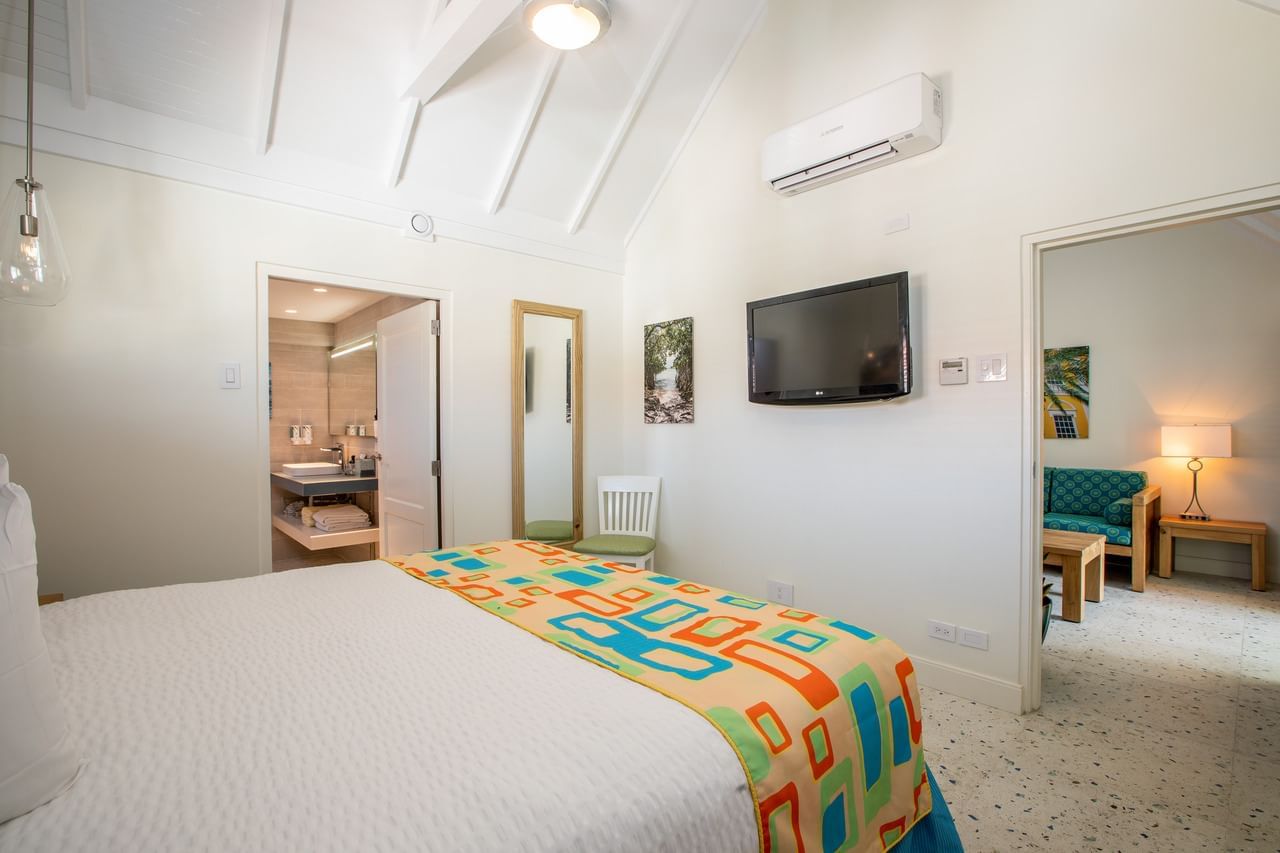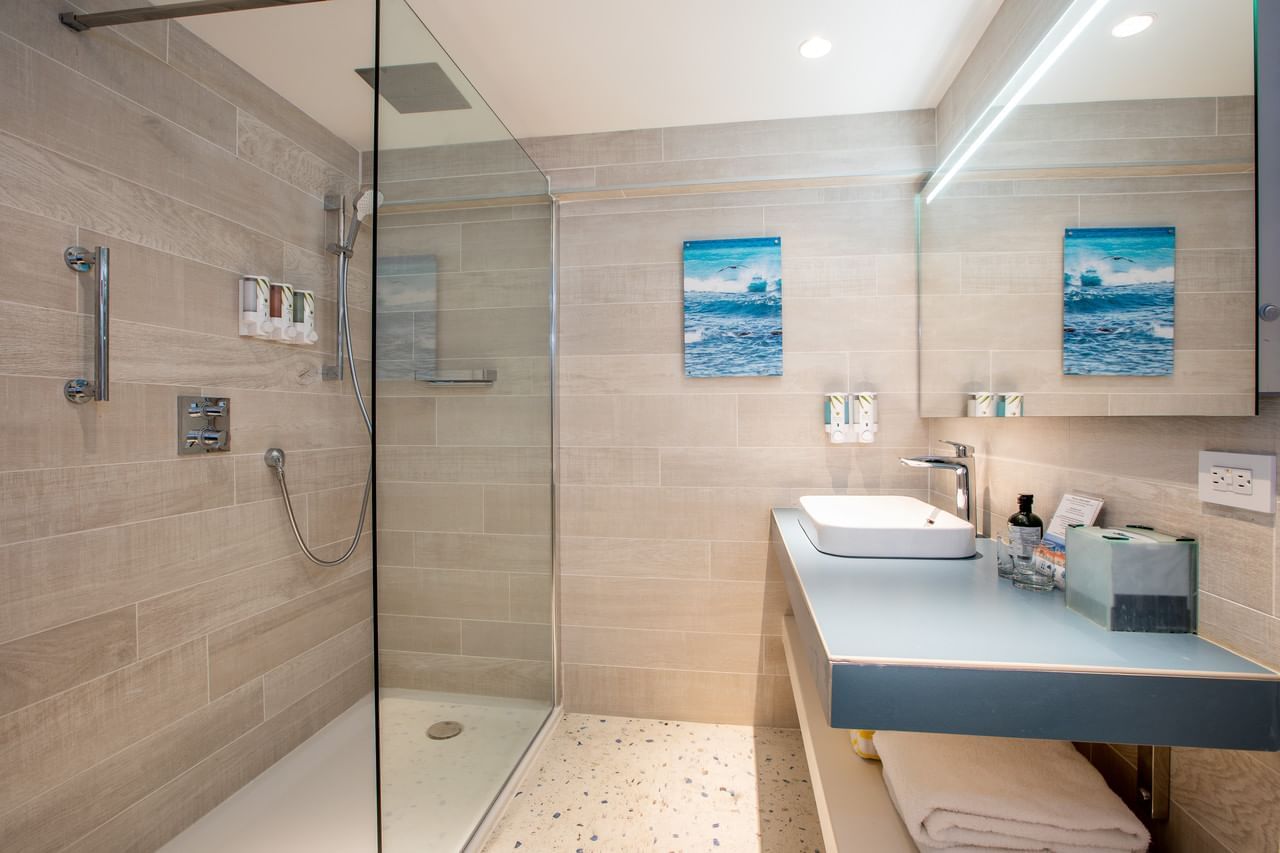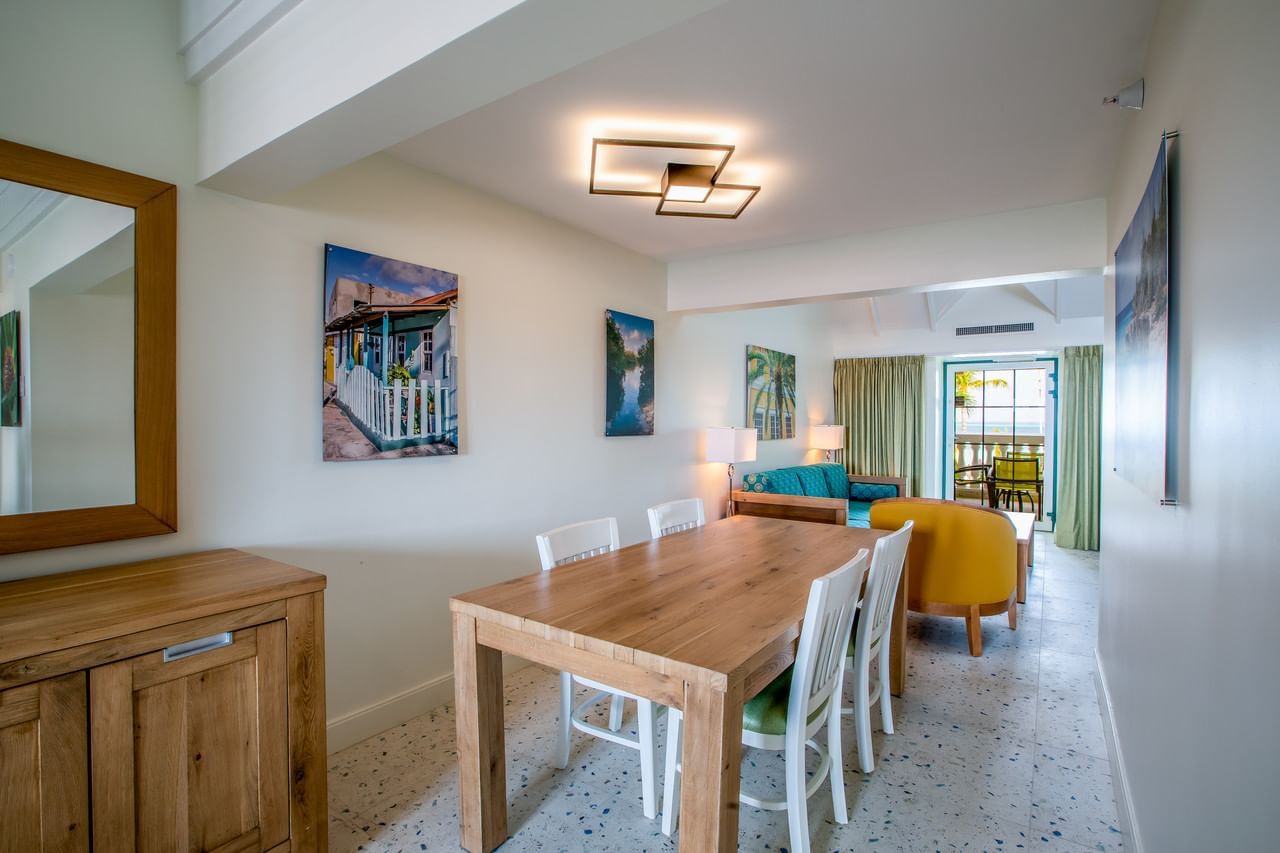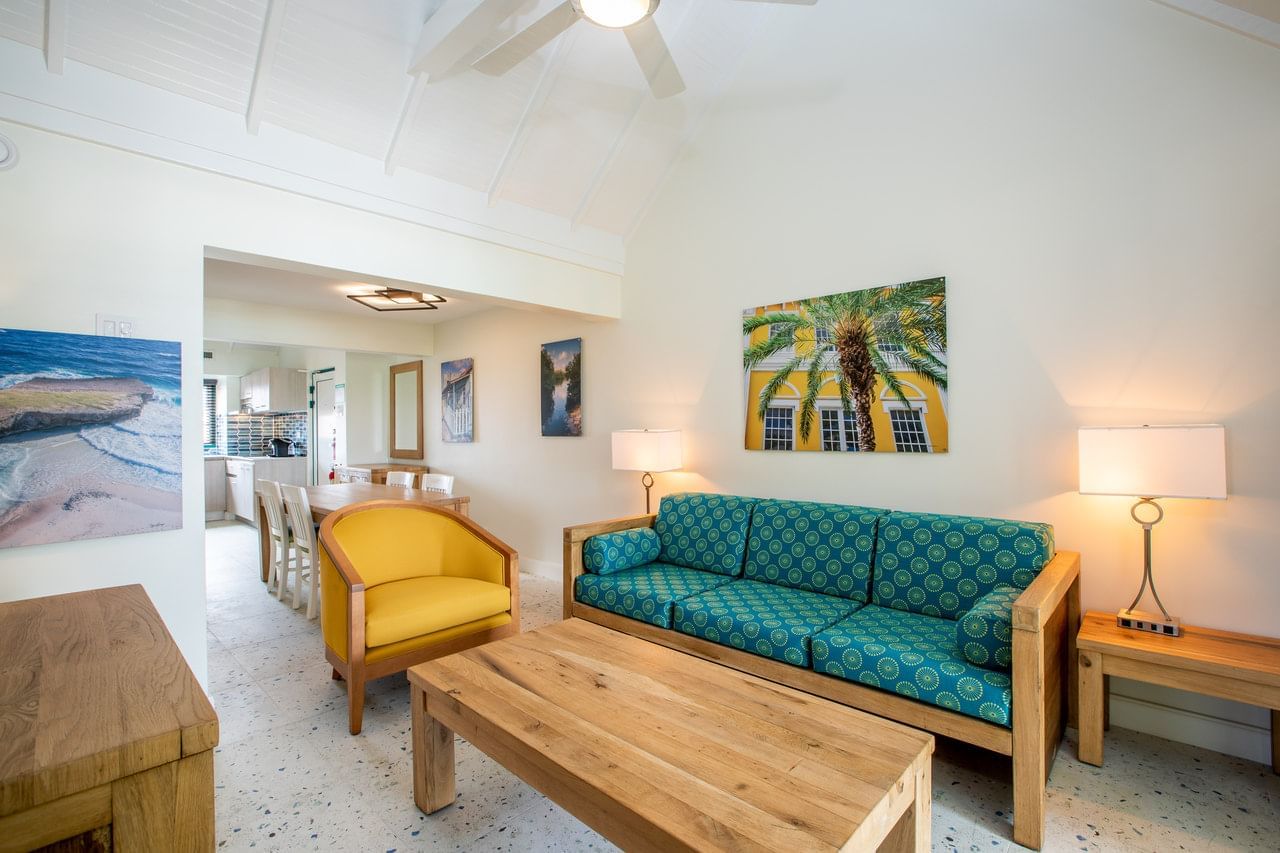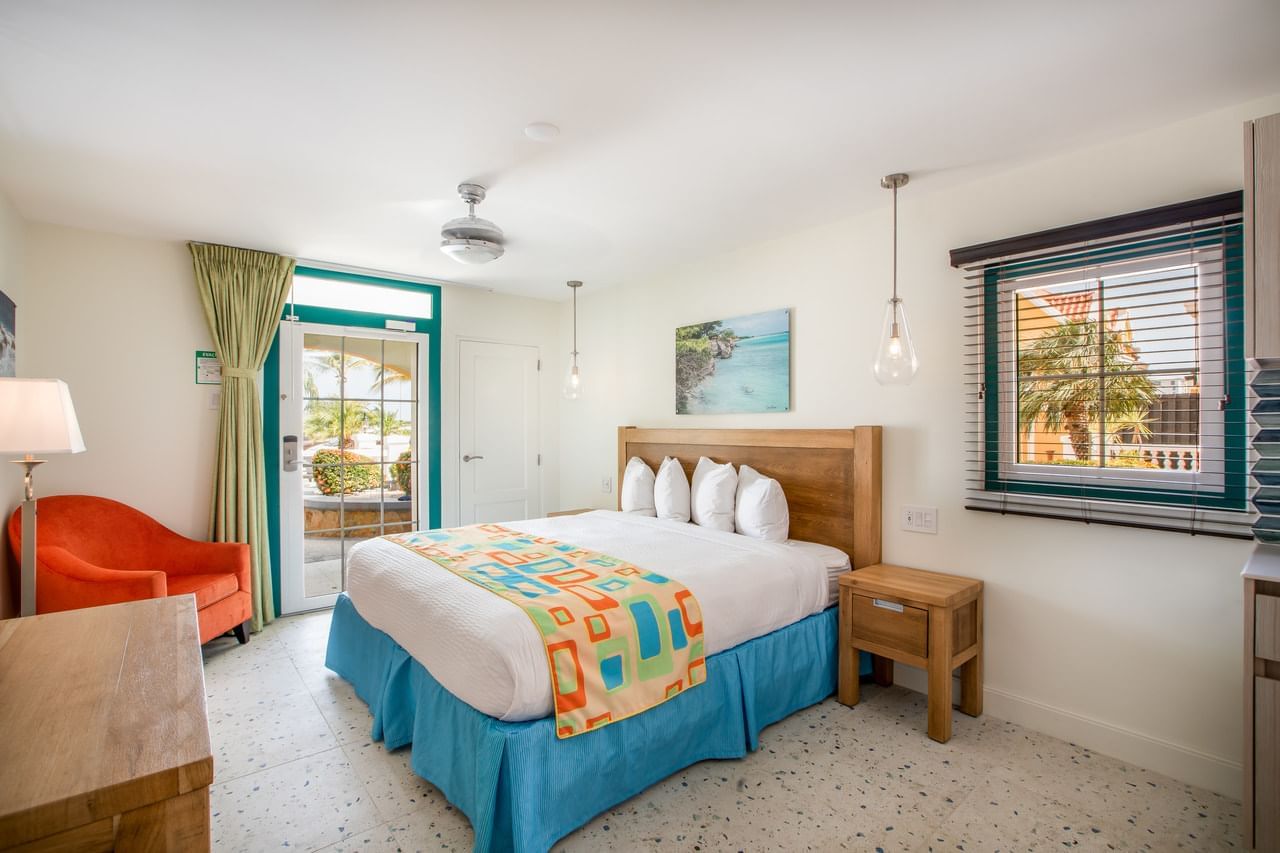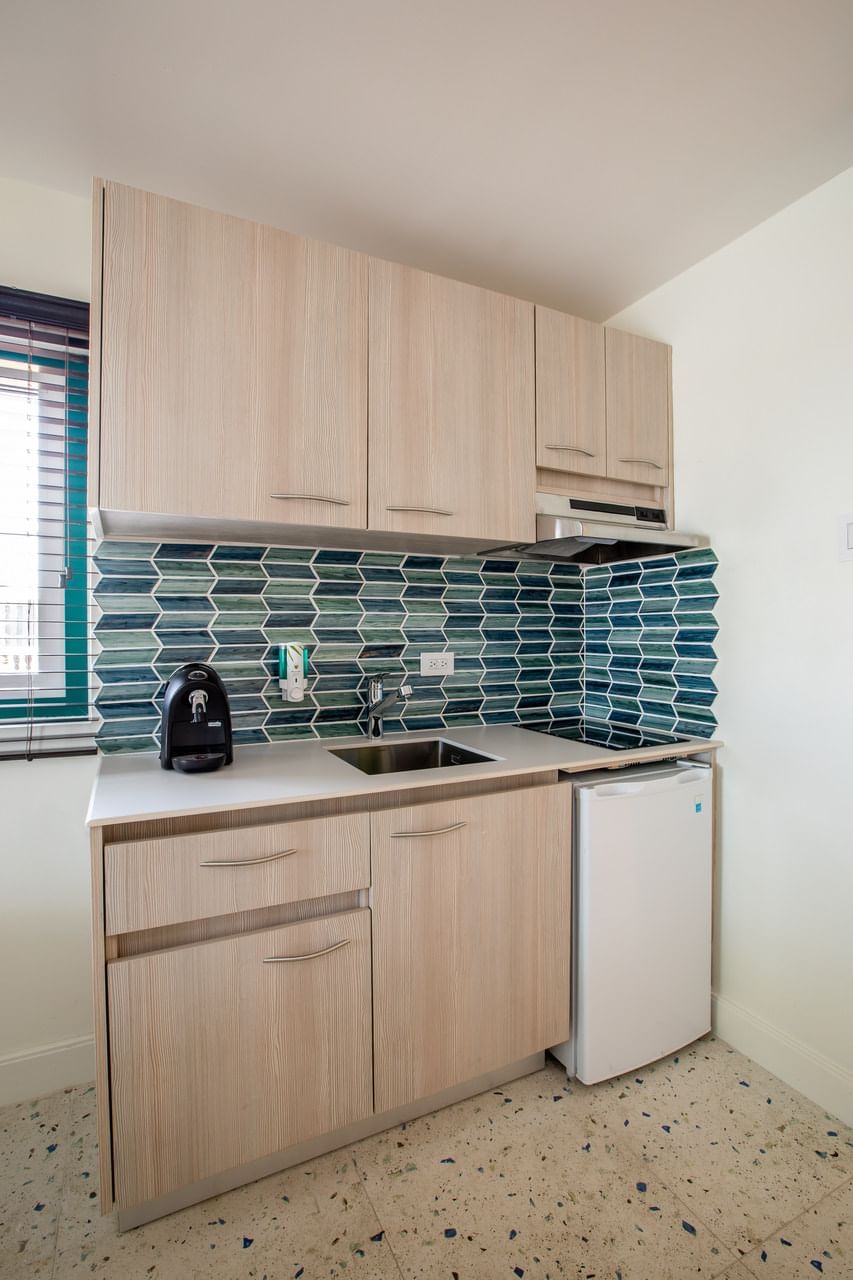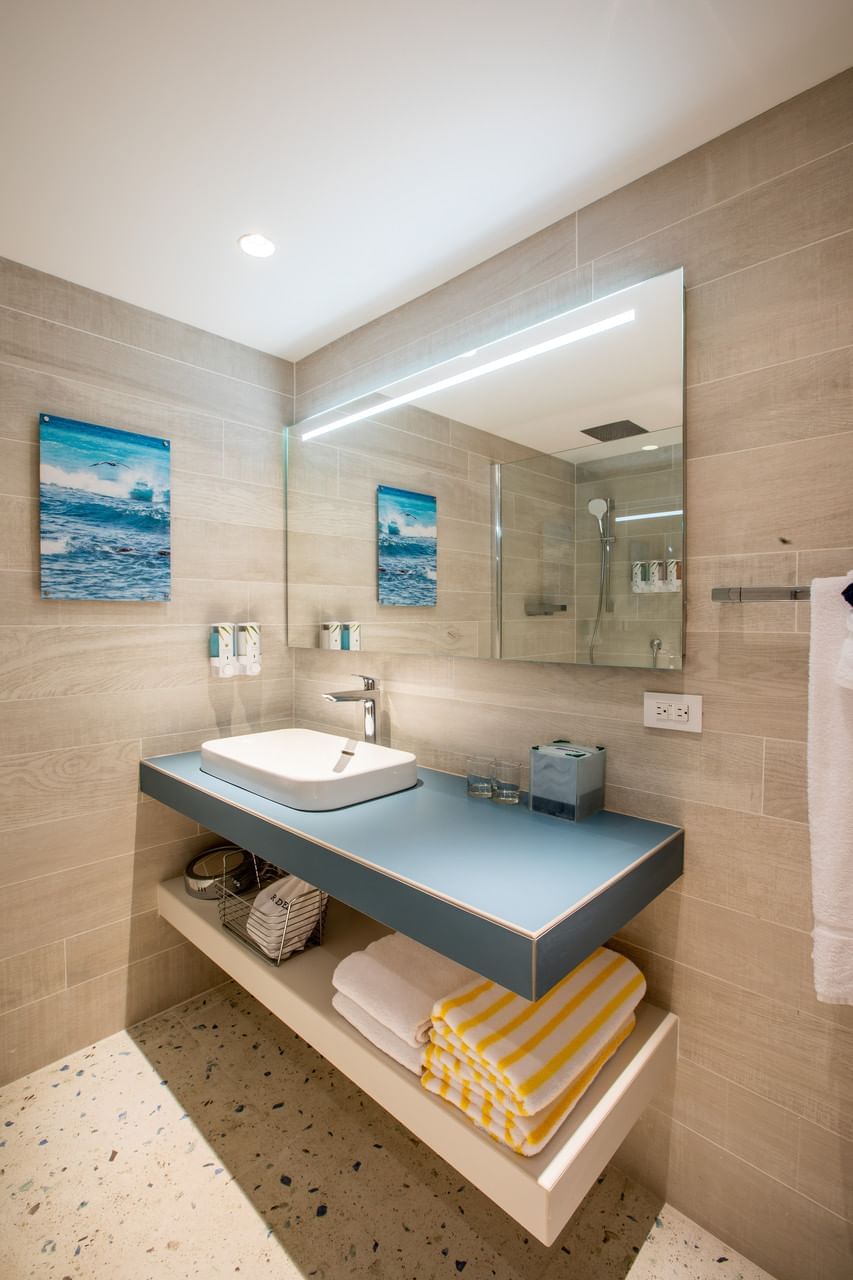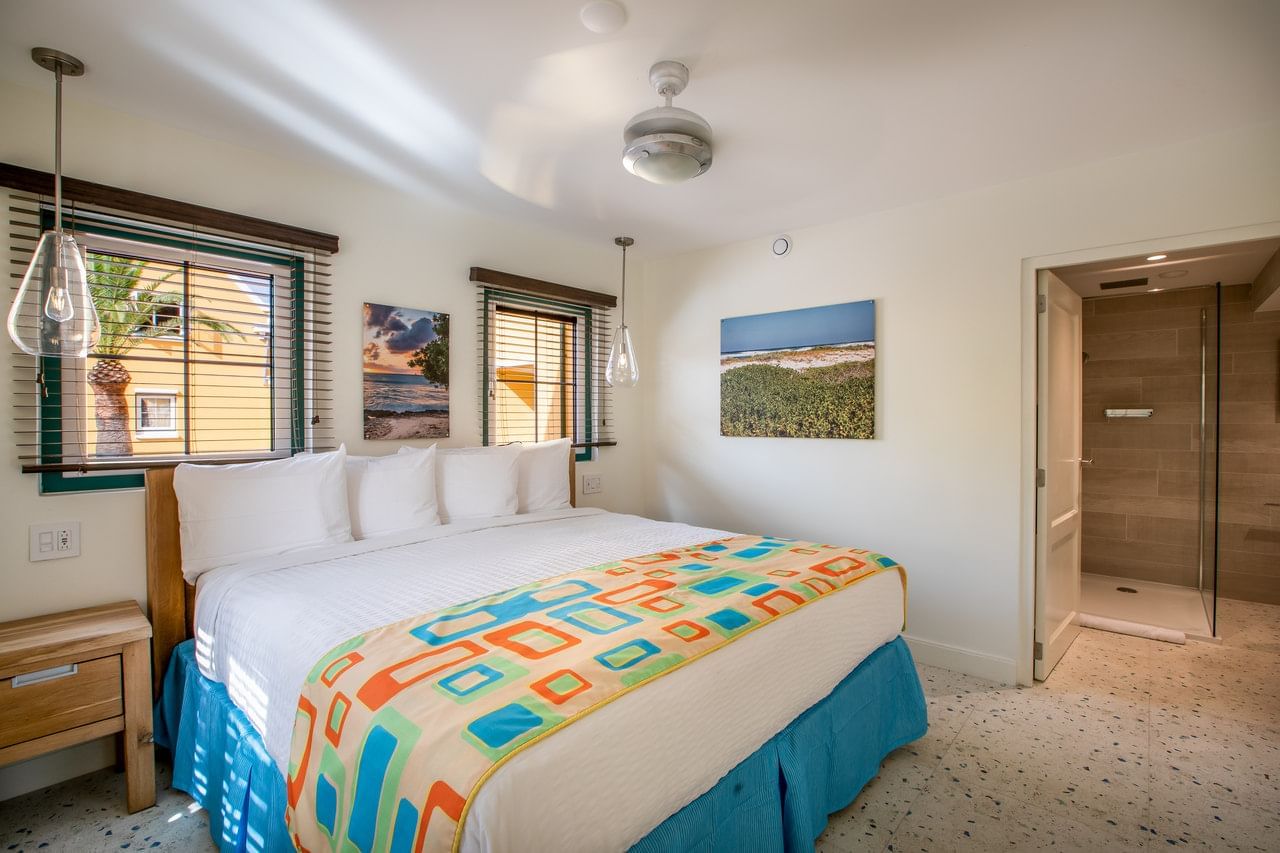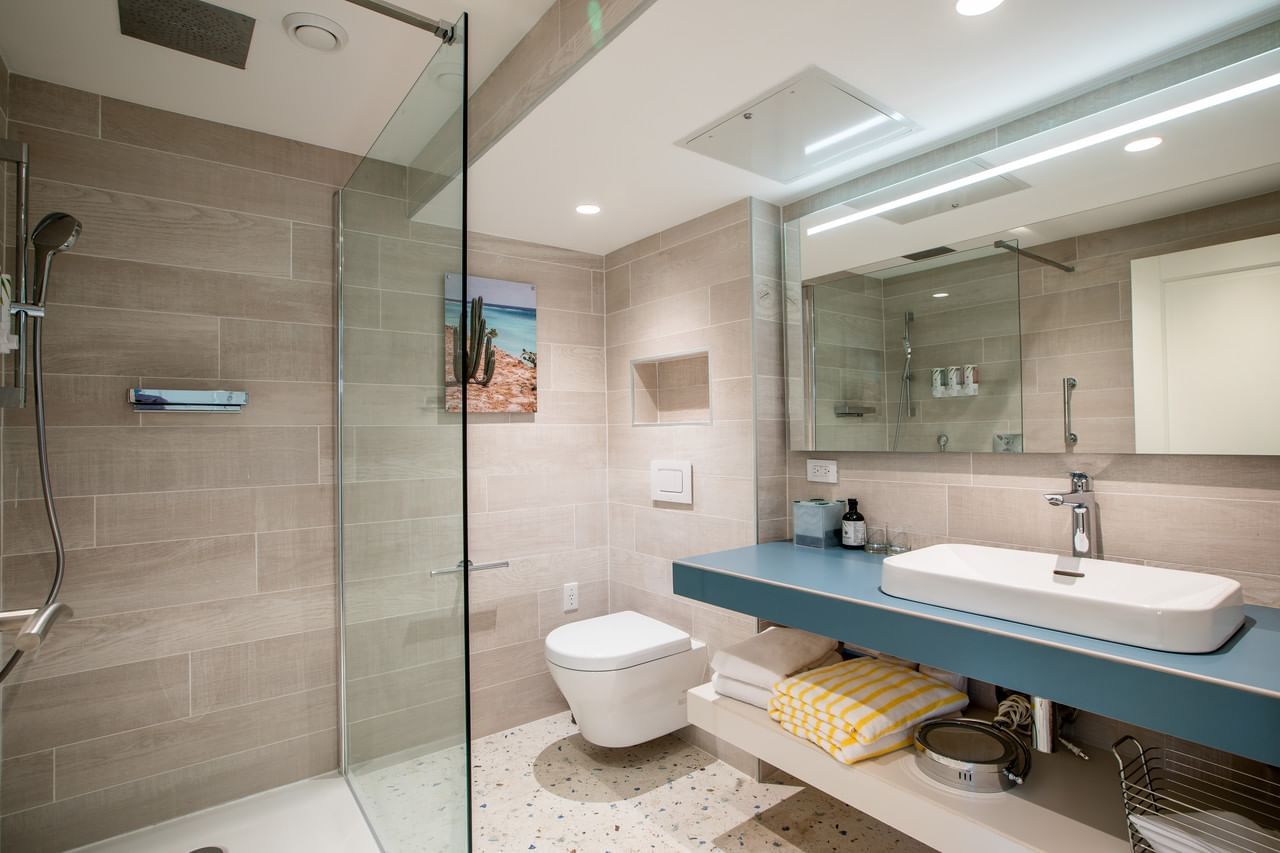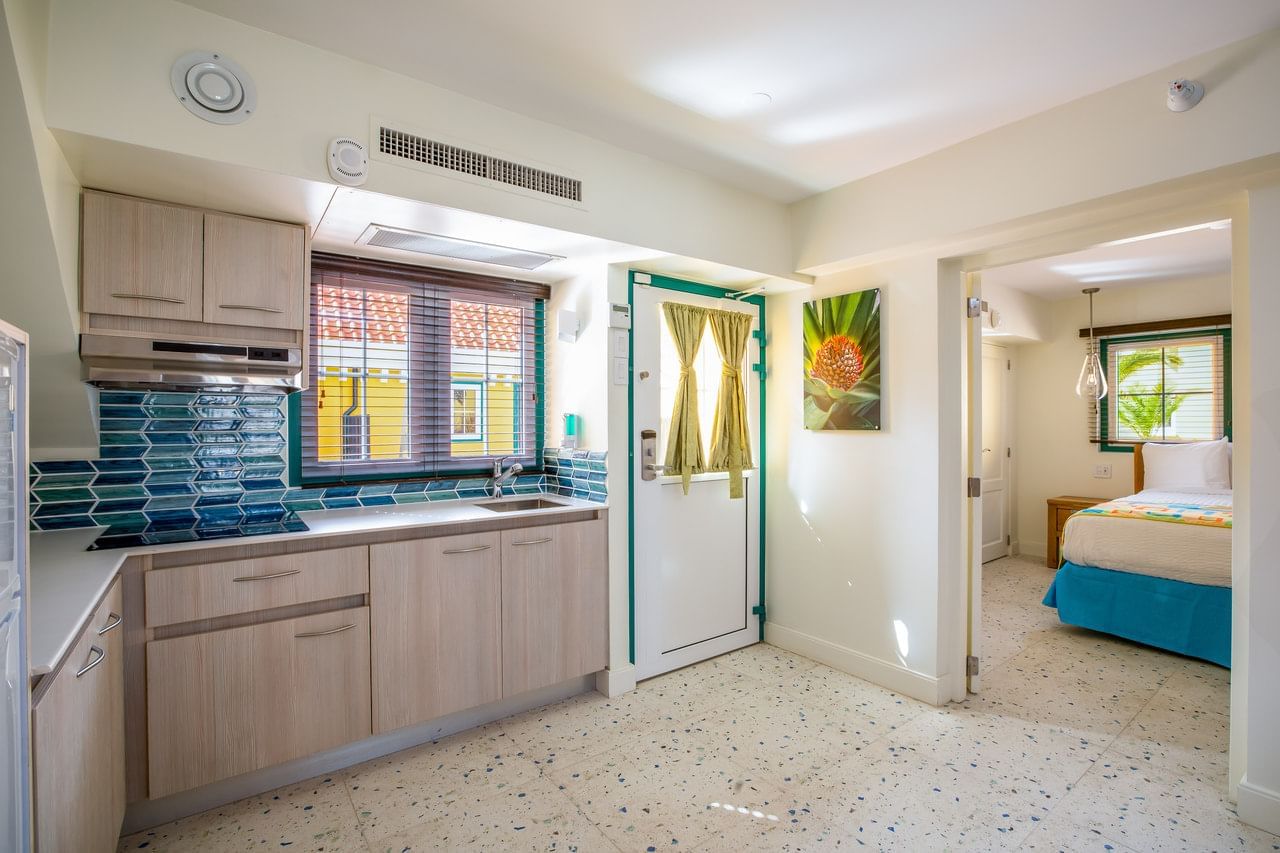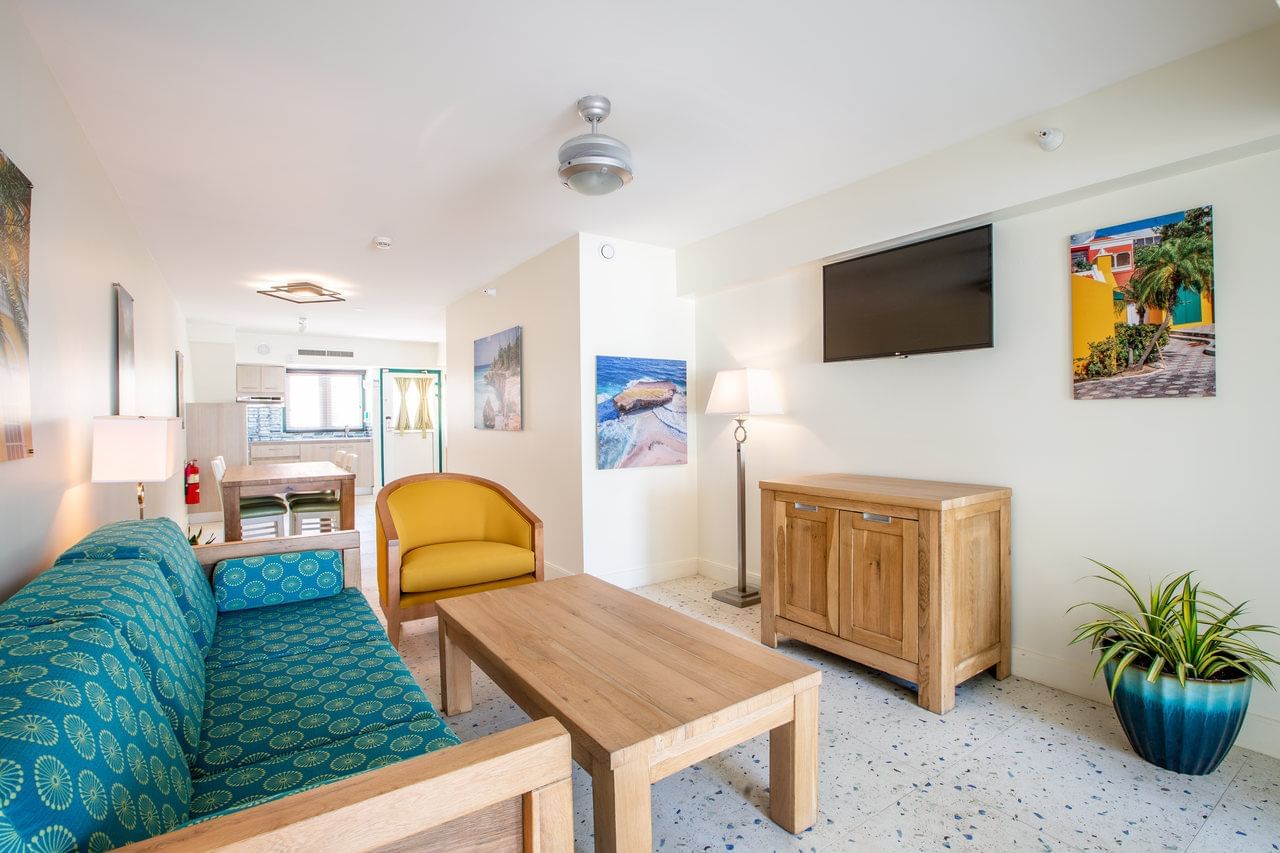 With our renovations we made adaptations to further increase our water and energy sustainability initiatives. Our aim is to further decrease our carbon footprint with use of air purifiers as well as Health Box in all studios and suites.
Our renovation will continue until Christmas 2021 and will resume April 2022 until late Summer / early Fall.

New memories await

While we were forced to stop and adapt to a new reality with additional health and hygiene measures, we want to ensure all our guests the same wonderful experience they are accustomed to. Whether you stay in one of our existing rooms or in a renovated one, we look forward to host you again and create new memories together.
Are you ready to visit Aruba? Book your next stay with us here!