Discover Aruba
Experience the Charm of the Island
Explore Aruba with ease from our Eagle Beach resort. There's no shortage of attractions and things to do on the island, and Amsterdam Manor is your hub to experience all the beauty both above and below the sea.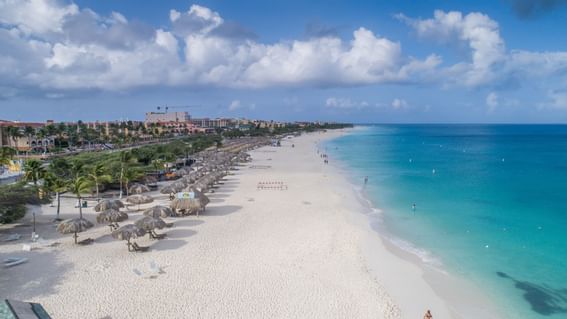 Snorkeling & Diving
There are numerous enchanting dive and snorkeling sites on Aruba, but snorkeling is also available right off the coast of the hotel. Our Front Desk offers the rental of snorkeling equipment, so guests can leave their room and be exploring the ocean in mere minutes.
There are over twenty sites for divers to venture under the sea, including boat wrecks, plane wrecks, and colorful reefs. Our Concierge will help you book your Aruba scuba diving or snorkeling trip, ensuring you see the wonderful world that exists just below our clear turquoise water.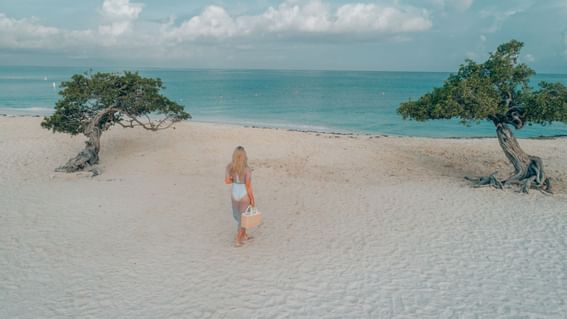 Eagle Beach
Just steps from our resort, you'll find one of the world's best beaches, Eagle Beach. Spend the day lounging on our palapa-covered beach recliners, or take to the clear-blue waters for some fun in the sun. Opt for a day of adventure and rent water sports equipment directly on Eagle Beach. From paddle boarding and surfing to jet skiing and kayaking, there is endless fun to be found right here.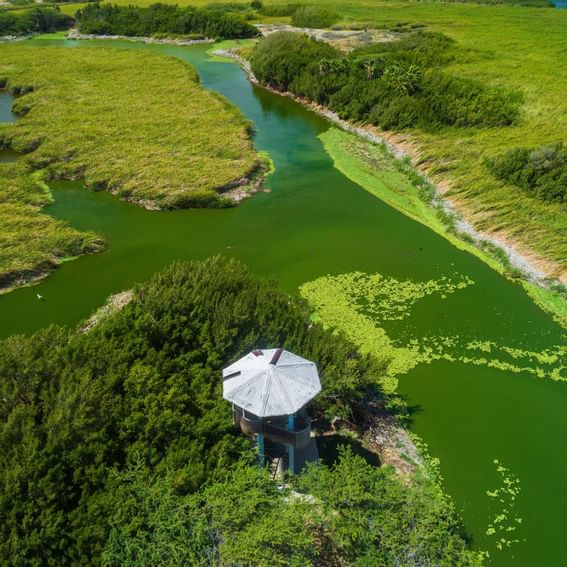 Explore Nature on Aruba
For a relatively small island, Aruba has a rich diversity of animals and plants, including over 200 bird species and unique dry tropical vegetation unlike other Caribbean islands. The rural areas of Aruba, what the natives call 'Kunuku', are home to various forms of cacti and thorny shrubs and local trees like the Kwihi, Divi Divi, and famous Fofoti trees. A guided walk through Aruba's Arikok National Park is a great way to discover natural wonders like the famous Natural Pool. If you want to see Aruba's wildlife from up close, both the Philip's Animal Garden and The Aruba Butterfly Farm are definitely worth a visit.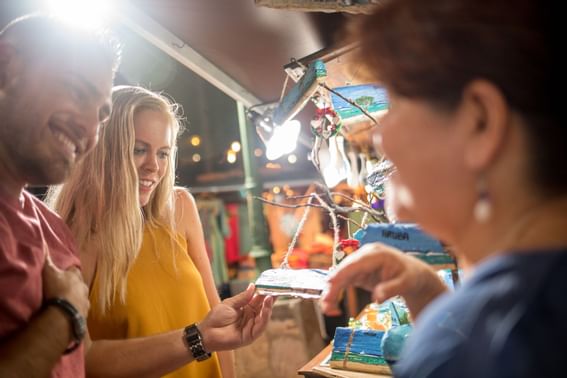 Sightseeing
Go beyond the beach during your stay in Aruba and explore the best sights on the island. Choose your own adventure with a variety of different tour types. Head off road and explore the hidden beauty of Aruba on a 4x4 jeep tour. For something more family-friendly, enjoy a trolley ride through town, stopping at monuments and museums along the way. You can also discover Aruba while horseback riding around the island — from the white sand beaches to the hidden valley and lagoon.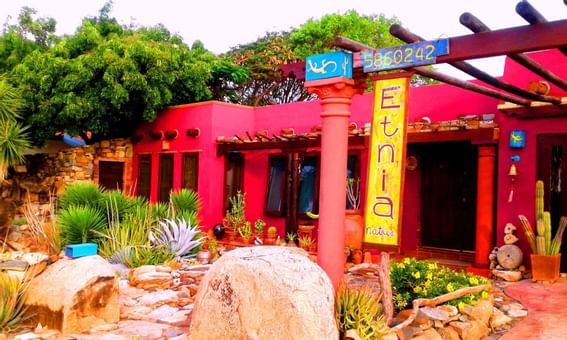 Arts and Culture Activities
Venture off Palm Beach to San Nicolas, Aruba's "Sunrise City"—a charming coastal town home to galleries, colorful street art, and the soul of our thriving art scene. Or, follow the spirited sounds of steel drums and calypso to our weekly Bon Bini Festival. Around every corner, you'll find Arubans dancing and celebrating, happy to share our rich culture with you.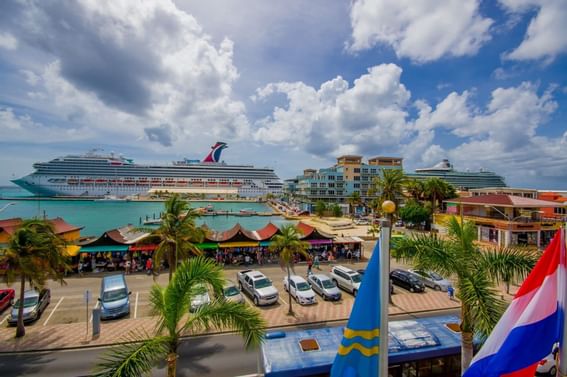 Shopping
Just steps from the Port, stroll through downtown Oranjestad's bustling shopping area lined with jewelry, fragrance, and designer stores. Dutch delicacies, Aruba aloe products, and Cuban cigars are among the popular items to be found. Or, peruse the colorful galleries, shops, and boutiques of San Nicolas and take an authentic piece of Aruba home with you. You'll find one-of-a-kind gifts, goods, and accessories made by Aruba's own artists and craftsmen. Whatever you're looking for, you'll find it here!