PASSIONS ON THE BEACH
Breakfast by Sunlight; Dine by Torchlight
Enjoy the sun setting over the beautiful Caribbean Sea as the waves crash against the sugar sand beach making music to your ears. As it gets darker, the soft lights of tiki torches illuminate the night, adding to the enchantment of your dining experience. At Passions on the Beach, guests experience unparalleled dining culinary excitement as they savor our unique culinary dishes with an Aruba flare, savoring a glass of wine and ending their evening with a delicious dessert that can be customized to celebrate any occasion.
Passions is a destination for visitors from across the island to come and experience its unique magical atmosphere and an ideal location for wedding parties and other special events on Eagle Beach.
You do not have to wait until sunset to enjoy the wonderful Eagle Beach experience; during the day, you can lounge at our Passions Beach Bar for breakfast and lunch with a tropical drink until late at night, adding to your one-of-a-kind Aruba vacation. The Beach Bar is located on the beach with a view of the Caribbean Sea and the typical lifestyle of the islanders, making you feel right at home.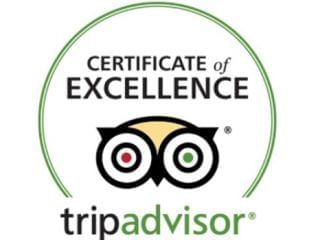 Opening Hours
Breakfast on Passions Beach Deck
Open every day from 7:30 AM till 11:00 AM
Lunch on Passions Beach Deck
Open every day from 11:00 AM till 5:30 PM
Dinner on the Beach
Open every day from 5:30PM till 10:00 PM.
For reservations, contact our Concierge at +297 527 1118 or Concierge@AmsterdamManor.aw. You can also visit OpenTable.
MENUS
Dishes from The Ranch, Reef, and Everywhere in Between
Indulge in the freshest island flavors at Passions on the Beach. From the highest quality meats to irresistible seafood and vegetarian dishes, there is something for everyone at our Aruba restaurant. Sip under the stars with our expansive wine selection, or grab one of many signature cocktails. Our drinks will make your tropical vacation even more festive, and you'll want to keep coming back to try the whole menu.
Visitors of all ages are welcome to Passions on the Beach! Passions on the Beach offers lunch, dinner, wine, and cocktails. Children 3 years and younger eat for free. Check out our full menus below to begin planning your Passions dining experience.
Passion on the Beach Gallery
See Our Sunsets, Sand, and Seafood
Take an inside look at Passions on the Beach, offering the quintessential seaside dining experience in Aruba. Browse images of our enticing meals, elegant décor, and the gorgeous natural beauty of Eagle Beach.
Check Out Their Instagram

opens in a new tab
Contact Passions on the Beach
Begin Planning Your Island Dining Experience
Please contact us to begin planning your lunch at the beach, a romantic night out, or wedding reception in paradise. We can arrange a completely private beach dinner experience for groups of minimum thirty (30) persons. For groups less then thirty (30) persons, we can arrange a semi-private beach dinner at our restaurant. Regardless of the occasion, our Team is committed to making your night one to remember.