Welcome To Amsterdam Manor Beach Resort Aruba
Best Place To Stay In Aruba
Inspired by the 17th century Dutch Baroque style architecture, the Amsterdam Manor Beach Resort Aruba is a one-of-its-kind family-owned boutique resort with immense history.
With a generation worth of discipline, passion, and dedication in the hospitality industry, our warm, friendly, and attentive staff members are eager to welcome and provide you with excellent, personalized service with genuine appreciation during the entirety of your stay.
Newly Renovated Studios & Suites
Take a sneak peak into paradise
Experience the best night's sleep in these comfortable, ultramodern Studios & Suites.
Slideshow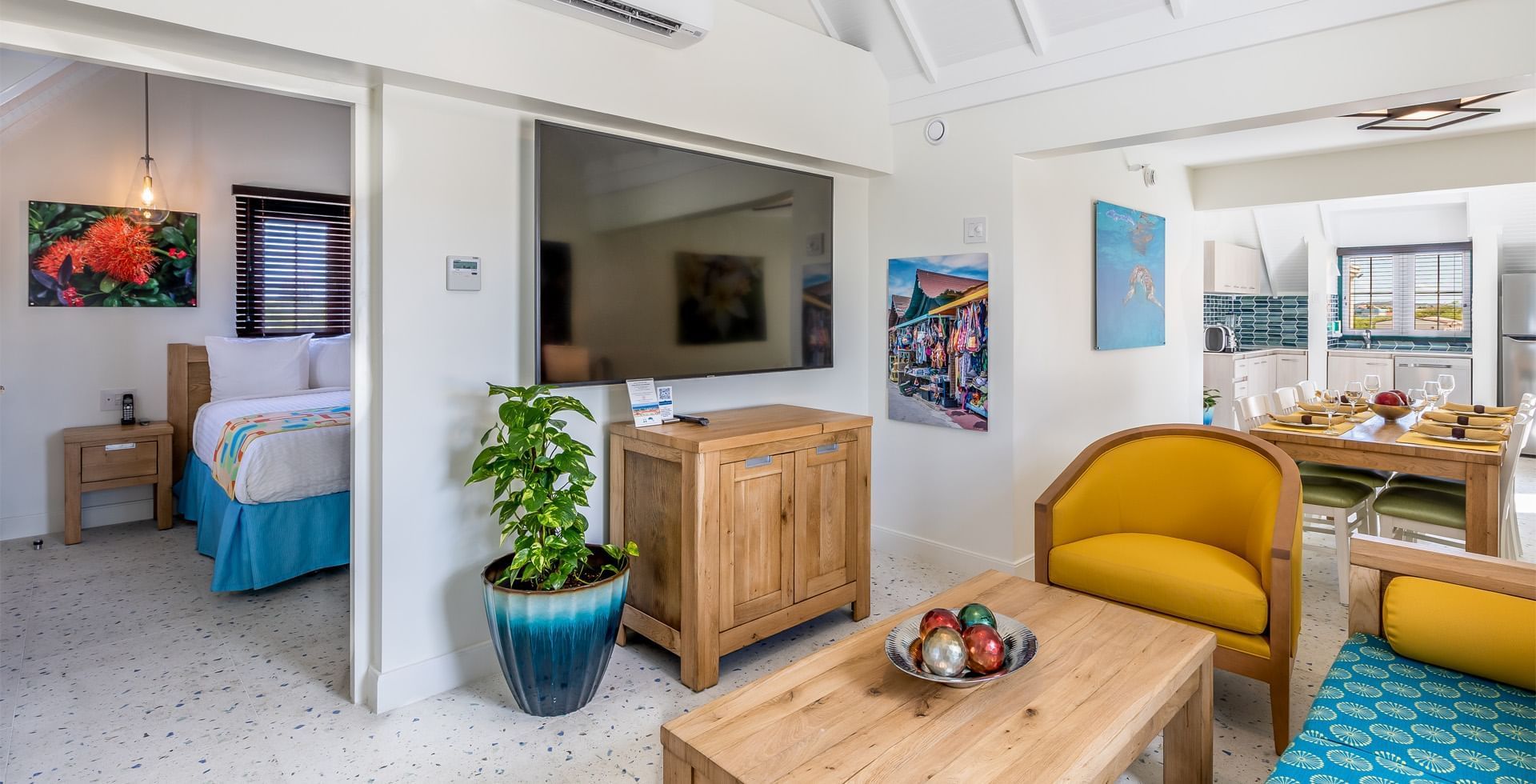 Penthouse Suite - Accommodating four and up to five guests, this suite features a master bedroom with a king-sized bed and walk-in shower, a second bedroom with two single beds or a king-sized bed, a walk-in shower, a spacious living and dining area, and an equipped kitchenette including dishwasher.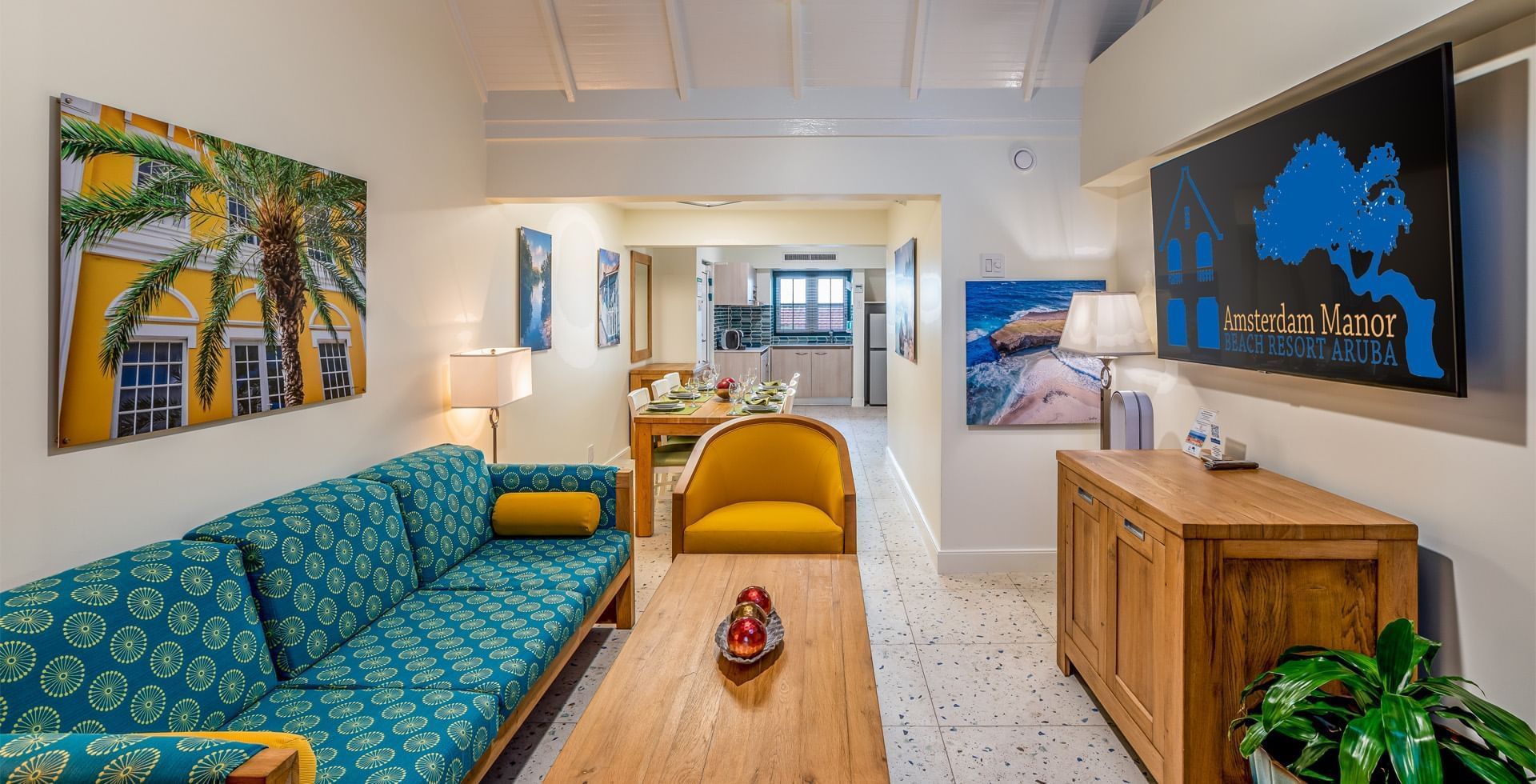 Two Bedroom Suite - This comfortable suite offers two bedrooms: A master bedroom with a grand king-sized bed, and a separate room with two single beds that upon your request can be upgraded to a king bed. Sleeps max. 6 people.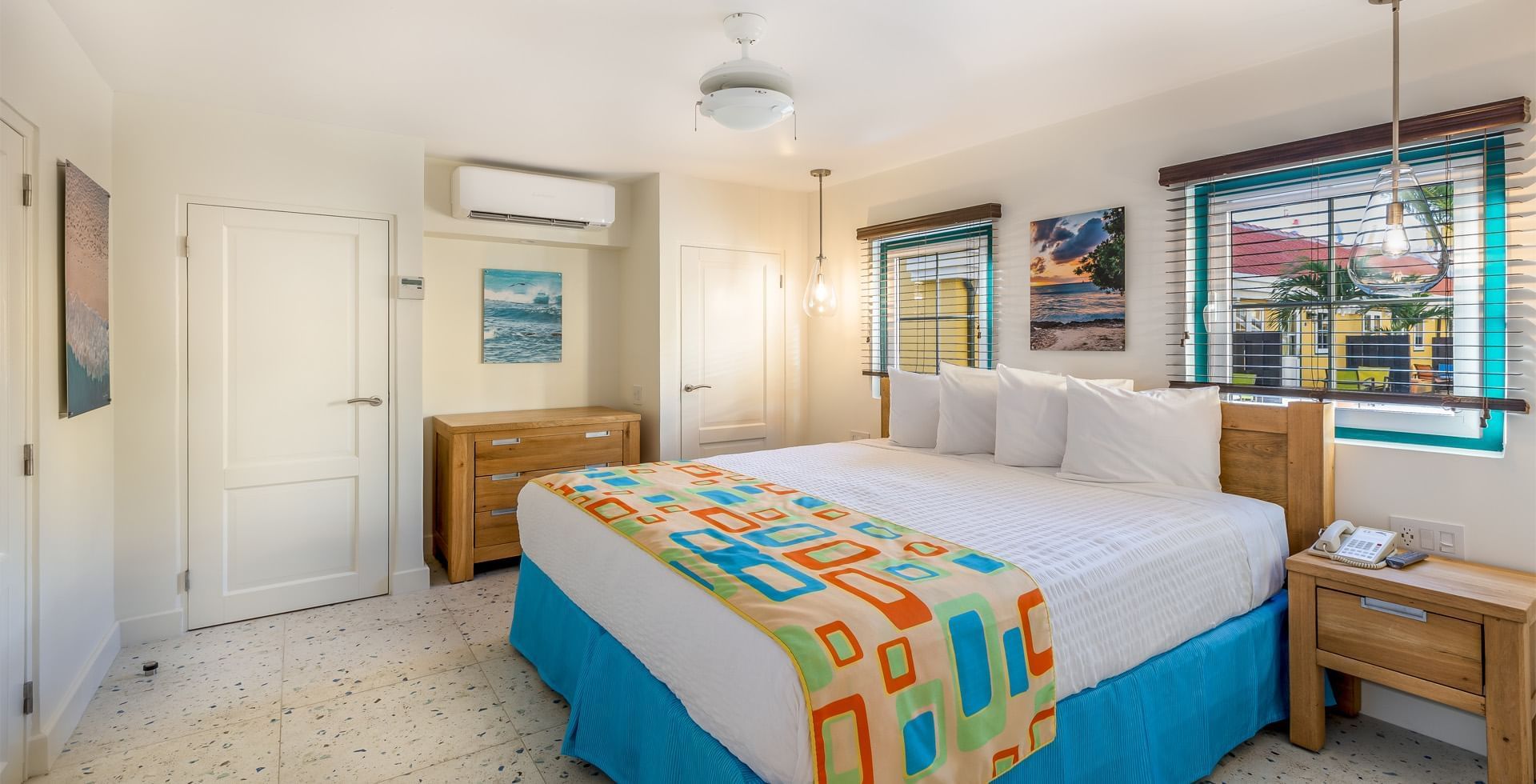 One Bedroom Suite - This spacious suite is suited for a maximum of four people and includes a king-sized bed, a spacious living room, bathroom with disability-friendly walk-in shower, and fully-equipped kitchenette.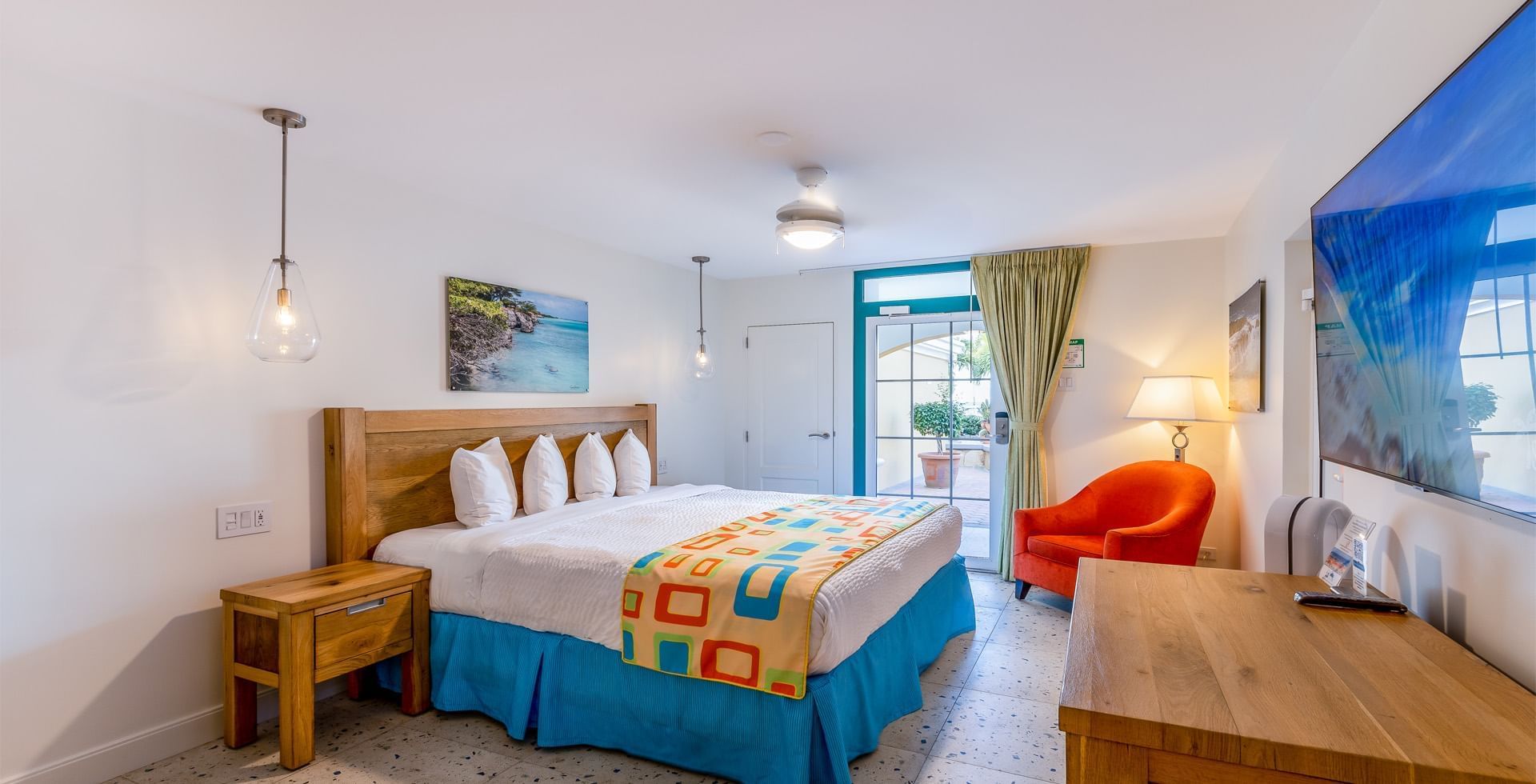 Superior Studio - This convenient studio, perfect for two, is supplied with a lavish king-sized bed, equipped kitchenette, and a convenient walk-in shower.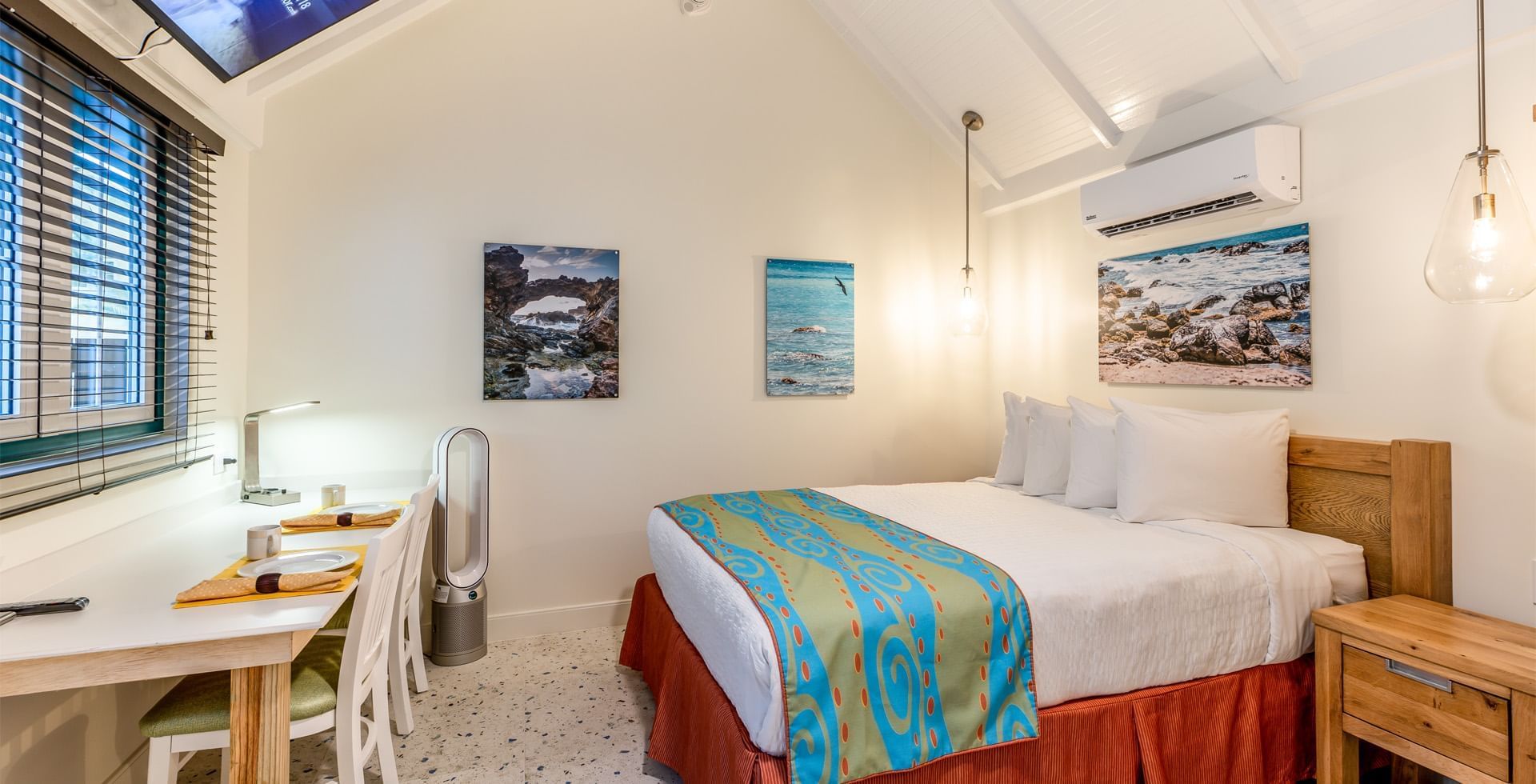 Manor Studio - Cozy. Accommodating two persons, these studios are outfitted with a queen-sized bed, kitchenette, a large bathroom with a disability-friendly walk-in shower, and include a charming garden view.
Relaxation At Its Finest
Staying at the Amsterdam Manor Beach Resort
Free Wifi
Connect with your loved ones on us
Free Daily English Newspaper
Get the latest insights in the morning
Free Beach Lounges & Towels
Relax on the beach hassle-free
Room Service
Food from the comfort of your room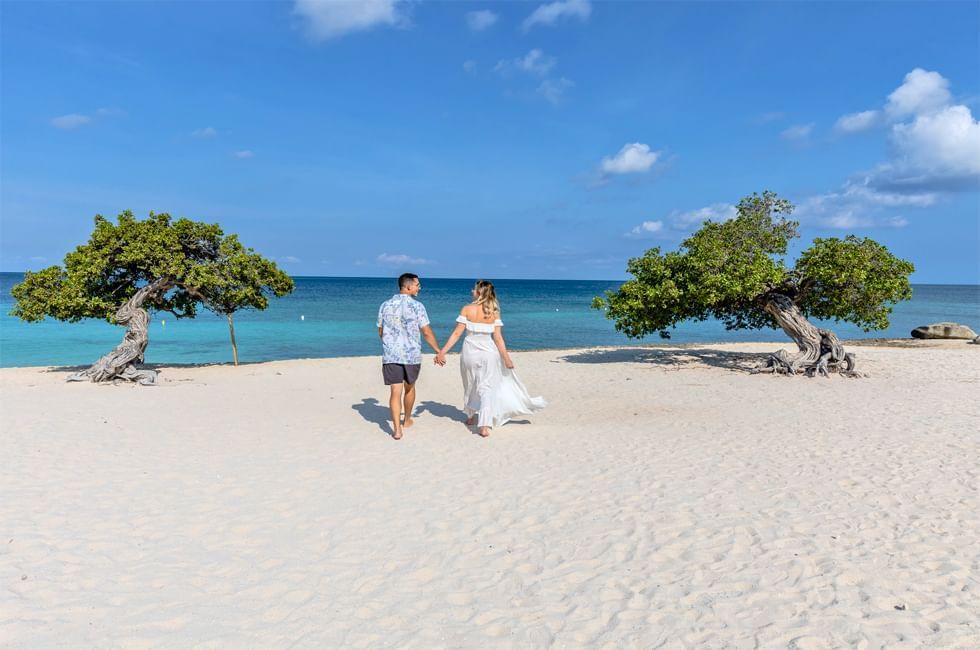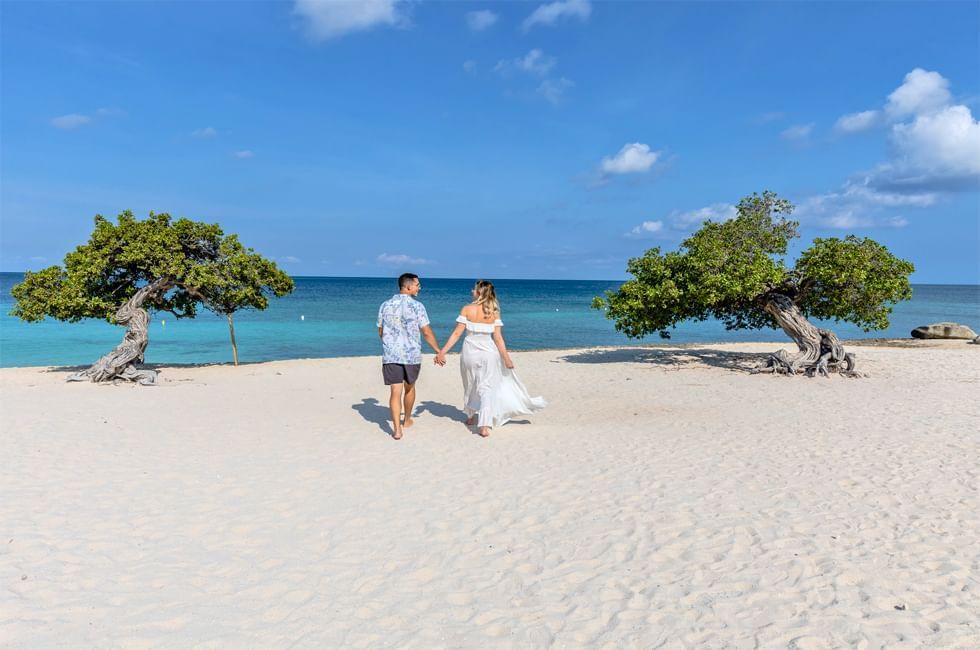 Wedding Bells on the Beach
Say I do on Aruba's most picturesque coastline Eagle Beach alongside our famous Fofoti trees.
Sustainability
Our Commitment to the Environment
Amsterdam Manor Beach Resort Aruba is proud to take steps toward being the most eco-friendly hotel in Aruba, from monthly beach clean-ups, protecting local sea turtles as well as reducing water consumption.